Men´s health advisory board
This men´s health advisory board is composed of the most recognized and well-known Urologists, Researchers and Phalloplasty Surgeons worldwide. This board has the mission of continuously developing clinical trials and research to test the effectiveness and safety of Andromedical's male enhancement, Peyronie´s disease and erectile dysfunction products.
The results of those scientific penis enhancement studies are usually shown at international congresses and published as proof of the giant leap forward that these kind of penile augmentation devices afford when compared to current urological techniques. The members of the Medical Advisory Board also work to raise awareness about these techniques so that more patients may benefit from these highly successful treatments.
"The literature in a number of medical disciplines supports the concept of tissue expansion. The preliminary observations presented and published support the efficacy and safety of penile traction devices (such as the Andropenis device from Andromedical, Madrid, Spain), for men with Peyronie's disease and in post operative penile surgical cases to maintain or gain penile length."
"Today, amongst several techniques to enlarge the size of the penis, the most efficient and so far the safest is the technique relying on the principle of traction. The only medical device recognized and certified by the European Union Health Authorities is Andropenis. This device represents one of the most important advances in the medical field if we consider the effectiveness of Andropenis in post-operatory phases of patients who underwent surgery for Peyronie's disease, or, on the other hand, for those who simply feel uncomfortable about the size of their penis."
"The Andropenis medical extender should be regarded as a minimally invasive and effective treatment option to elongate the penile shaft in patients seeking treatment for penile lengthening."
"A variety of studies concerning penile enlargement, rectification of penile curvatures (Peyronie's disease) and penile postoperative treatment, performed in China by Dr. Li Zheng, regarding the use of the Andropenis medical traction device on a total of 30 patients, demonstrate an average growth of the penis of 1 inch within a 3 months treatment period. "
"Dr. Jamal Salhi has been recommending the use of Andropenis for a long time in post-operatory therapies for penile surgical interventions as well as for initial therapies to enlarge the size of the penis. Dr. Salhi affirms that Andropenis is the most effective and safest medical traction device on the market today. It is an easy-to-use and an easy-to-wear device that allows a lot of men to end up their problems concerning the size of their penis."
"I sold my first Andropenis to a patient with a small penis. He used the device for 4 months and was impressed with the lengthening. A good number of Andropenis was also sold to patients with curved penises. Most of them have direct trauma like fractured penis, and some injured their penises during lovemaking. Plaques developed and hardened over time. I gave these patients high doses of vitamin E and suggest gradual stretching of the penis with extra tension on the bent part. In fact there was a case I remember who'd just had a plaque removal operation done by an urologist and developed shortening of the penis as a consequence, and it was possible to rectify with the Andropenis I provided."
061 Gathering experience,As far as love and sex goes, experience is vital. As time passes you learn more and more about your body and the different ways to give it more pleasure.062 AgeYou enjoy sex in a different way depending on your age and your...
read more

Androshopping LLC
16192 Coastal Highway, Lewes, DE-19958, USA
EIN, 300841570
Andromedical S.L.
6 Gran Vía, 4th, 28013 Madrid, Spain
VAT: ESB82545096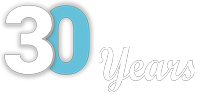 General Disclaimer: Medical information provided by the laboratory Andromedical. Medically reviewed by Dr. Eduardo Gomez de Diego. Scientifically reviewed by our Medical Advisory board. The typical outcomes can vary from person to person. The results mentioned on this website are the average of results and not the results of a one time big success. Andromedical.com is the official website of the laboratory Andromedical.