For penile shortening prevention after Prostatectomy or Peyronie's disease or penile lengthening surgeries. Also to prepare and improve the results in surgeries with penile implants.
1 Million satisfied users
Results with Androsurgery®
Reduce Penile shortening because it avoids scar retraction
Restores the lost penile length with the surgery
Provides better surgical results and satisfied patients
Results are based on Clinical Studies
Androsurgery® is a patented penile traction device to be used after urological surgeries. This medical extender is FDA approved and clinically tested. The device is composed of a plastic base ring, two metal shafts with internal springs and an upper plastic support with a silicone band.
Surgeries often have side effects, one of which is scar retraction. As the name implies, this is when the surgery results in a scar, and as this scar heals, the area around it shrinks. Many surgeons advise the use of our extenders postoperatively to maintain the penis in tension and thereby prevent retraction of the penis.
Androsurgery is clinically tested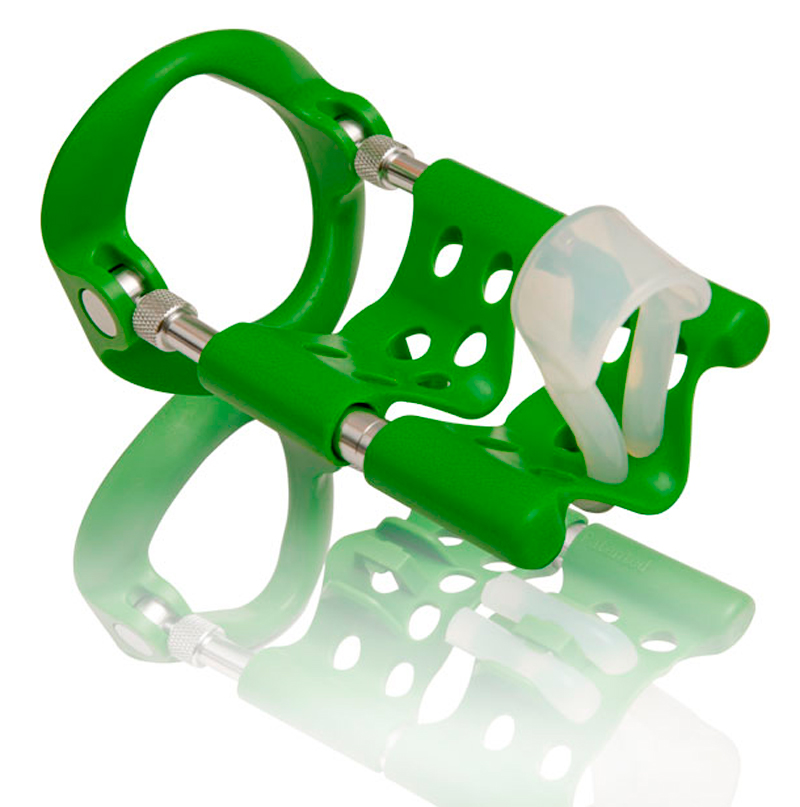 The Journal of Sexual Medicine
"Use of penile extender device on an 8 to 12-hour daily regiment is an effective and safe way to minimize loss of penile length in patients operated for Peyronie's disease." Dr. Moncada (Spain).
The beneficial effect of PTT (penile traction therapy) on penile length before or after penile surgery in men with corporal fibrosis has been described. Dr. Faruk (USA) Read Study
Revision of Penile Prosthesis Surgery after Use of Penile Traction Therapy to Increase Erect Penile Length: Case Report and Review of the Literature. Dr. Moskovic, Dr. Pastuszak, Dr. Lipshultz, Dr. Mohit Khera (USA). Read Study
Special offers from the manufacturer
From 179£ / €199 / $229 / CA$319 / AU$349
Pay in 3 months, 0% interest
Testimonials and product reviews
"The preliminary observations presented and published support the efficacy and safety of penile traction devices (such as the Andropenis)" Dr. Wayne Hellstrom, Urology Professor at the University of New Orleans, USA.
"After a prostate operation, I did a penile rehabilitation with Androsurgery to avoid the side effects of the surgery. Thank you for the recommendation." Karl, Germany.
"This device represents one of the most important advances in the medical field if we consider the effectiveness of Andropenis". Dr. Ignacio Moncada, Chief of the Urology Unit at Zarzuela Hospital, Spain.
"Since I have heart problems, I can't use drugs to get an erection. My urologist recommended me to use the vacuum pump. Now I can easily thanks to Androvacuum." Giovanni, Italy.

Whereas scar retraction is not a problem in most surgeries, it becomes a serious problem in prostatic surgery because the body part that eventually shrinks is the penis. Usually, penile shortening takes place after any of the following surgeries: Prostate cancer surgery in T1 or T2 Phases.
The problem with Peyronie's disease correction surgery is that it is invasive, expensive and normally causes penile shortening. In a recent penis enhancement study, in most cases this type of surgery resulted in the penis losing up to up to 1.2 inches (3 cm) in length (PubMed).
Penis Enlargement Surgery
Penis enlargement may be an average of 1.5 cm ( karger ), however, in the postoperative phase; generally, there is a retraction of the penis. Said shrinkage is caused by the healing process which has the unfortunate effect of reducing the results and therefore the frequent dissatisfaction of many patients.