Andromedical is a urology laboratory expert in Men's Health medical devices for Penile lengthening, Peyronie's disease and Erectile dysfunction.
1 Million satisfied users

Sterilized devices with Ultraviolet light
Covid-19: We are fully operational
Androvacuum® is a vacuum erection device (VED) that applies vacuum therapy designed to induce drug-free instant erections. Vacuum therapy is a safe and effective treatment to solve the erectile dysfunction. More information >
Combined therapies with Penile Traction Devices
Urologists and therapists can use our Penile Traction Devices (PTD) with other therapies (PRP, CCH, etc.) to treat Peyronie's disease or Penile Lengthening. Professionals can find more information here about these procedures.
Now Andropeyronie®, PRP and surgery are the unique options to treat Peyronie's disease in Europe, Asia and Australia. Andromedical announces that now the only methods available in these continents to treat Peyronie's disease are the penile traction device named...
read more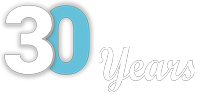 Andromedical LLC
16192 Coastal Highway, Lewes, DE-19958, USA
EIN, 300841570
Andromedical S.L.
6 Gran Vía, 4th, 28013 Madrid, Spain
VAT: ESB82545096
General Disclaimer: Medical information provided by the laboratory Andromedical. Medically reviewed by Dr. Eduardo Gomez de Diego. Scientifically reviewed by our Medical Advisory board.