Andromedical is a urology laboratory expert in Men's Health medical devices for Penile lengthening, Peyronie's disease and Erectile dysfunction.
1 Million satisfied users
Androvacuum® is a vacuum erection device (VED) that applies vacuum therapy designed to induce drug-free instant erections. Vacuum therapy is a safe and effective treatment to solve the erectile dysfunction. More information >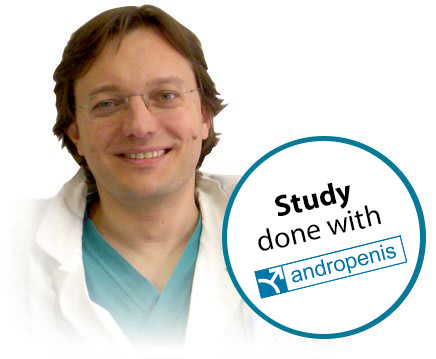 Andropenis® is Clinically Tested
British Journal of Urology
"CONCLUSIONS: Penile extenders should be regarded as a minimally invasive and effective treatment option to elongate the penile shaft"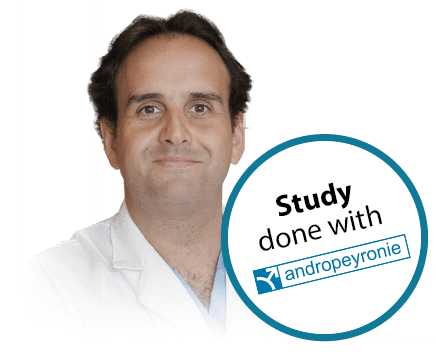 Andropeyronie® is Clinically Tested
The Journal of Sexual Medicine
"Penile traction therapy appears an efficient therapy for the acute phase of Peyronie's disease in regards to penile curvature decrease, pain reduction and enhancement in sexual function."
"Three studies reported on the effects of penile traction for 4.5 to 5.0 hours a day and reported curvature improvements (studies done with ANDROPENIS and ANDROPEYRONIE)"
"Use penile traction devices and vacuum devices to reduce penile deformity and increase penile length"
All Andromedical's penis extenders include the Androcomfort® band and Androring® system, which spread the pressure on the glans over a larger area, giving more comfort and protection to the penis, making the treatment easier for the patient and helping obtain better results.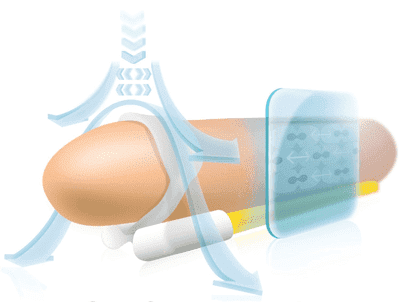 Now Andropeyronie®, PRP and surgery are the unique options to treat Peyronie's disease in Europe, Asia and Australia. Andromedical announces that now the only methods available in these continents to treat Peyronie's disease are the penile traction device named...
read more

Andromedical LLC
16192 Coastal Highway, Lewes, DE-19958, USA
EIN, 300841570
Andromedical S.L.
6 Gran Vía, 4th, 28013 Madrid, Spain
VAT: ESB82545096