Andromedical is a urology laboratory expert in Men´s Health medical devices for Peyronie's disease, Penis enlargement, Urinary incontinence and Erectile dysfunction. The devices are:
Andropenis® is a Medical Penis Enlarger
Andropenis® is a patented men´s health device for penis enlargement, based on a penile traction therapy (PTT) . This penis extender is an effective and safe method to enlarge the penis permanently. More information >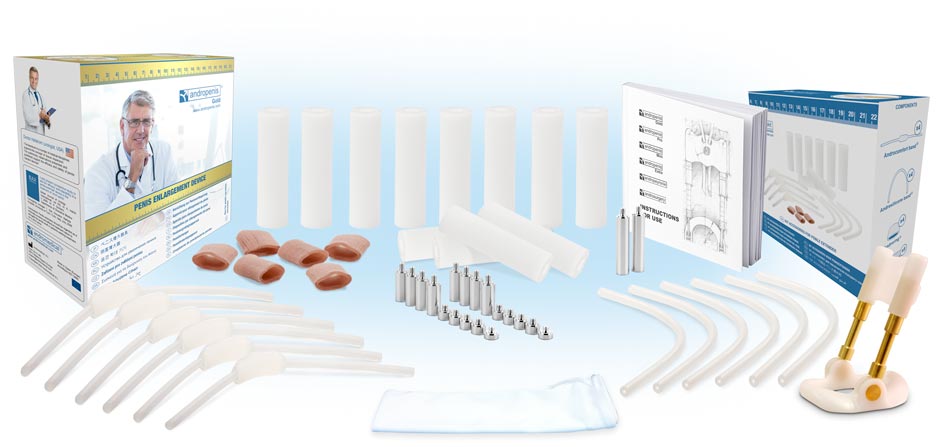 Prices from $99 / €99 / 89£ / 149 AU$-CA$. Free shipping.
7,000 urologists recommend us
Andropeyronie® is an Extender for Peyronie´s disease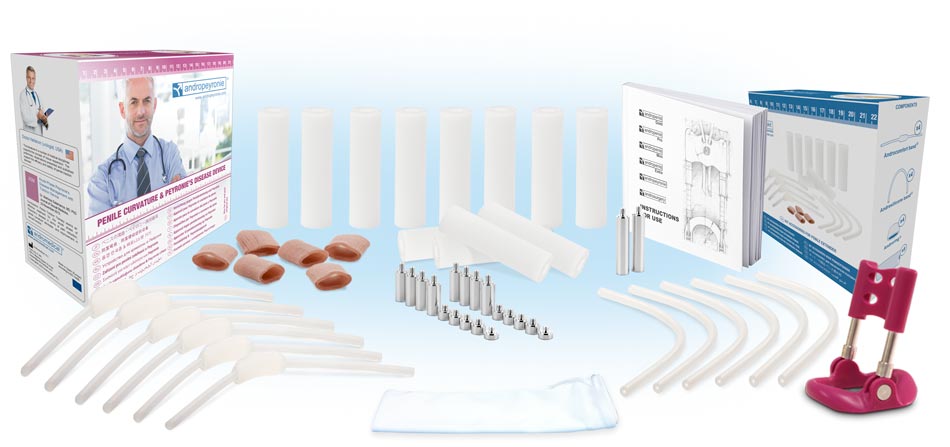 Price from $99 / €99 / 89£ / 149 AU$-CA$. Free shipping.
Androvacuum® is a Medical Penis Pump
Androvacuum® is a vacuum erection device (VED) that applies vacuum therapy designed to induce drug-free instant erections. Vacuum therapy is a safe and effective treatment to solve the erectile dysfunction. More information >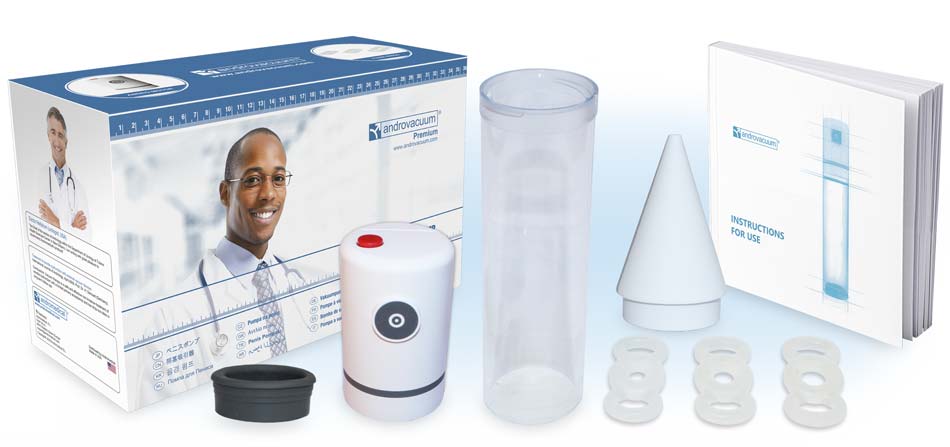 Price from $99 / €99 / 89£ / 149 AU$-CA$. Free shipping.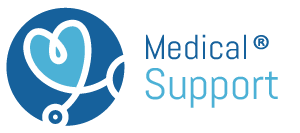 Andromedical collaborates with urologists who can supervise your treatment in the most prestigious clinics like Mayo Clinic, Cedars-Sinai, Marshall Urology, NEMG Urology, Z Urology, North GA Urology, Jefferson Urology, Princeton Urology Group (USA), Pommerville Urology, BC Center (Canada), Moorgate Andrology (UK), St. Vincent´s Clinic, Coastal Urology (Australia), Advanced Urology (Singapore), etc. (doctor´s fees are not included).
Urological Associations recommend our devices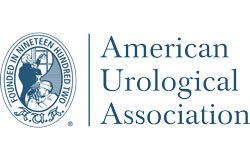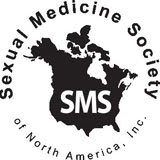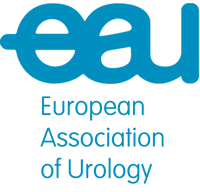 Peyronie's disease (PD) is an accumulation of collagen in the penis that forms a scar, producing a deformity and pain in the erectile state. This disease affects between 1%-8% of men. The ANDROMEDICAL laboratory announces the great potential of a new...
read more
Temporal Discount until Midnight
In 2019, Can PRP and Penile Traction Device Replace Collagenase to Treat Peyronie's Disease?
2019 Penile Traction Device Reduces the Use of Collagenase in Peyronie's Disease.
2019 Penile Traction Device: Who is the Inventor?.
The Therapies of Peyronie's Disease Are an Unclear Business in 2019.
2019 New Treatment Guidelines for Peyronie's Disease.
Andropeyronie study demonstrates successful Peyronie's Disease management.
Penis Enlargement: a Non-Surgical and Professionally-Endorsed Reality.
Unsatisfied woman gives her husband a penile extender for Thanksgiving day.
Study Finds Penile Extender Can Increase Size by a Third, Released by Andromedical.
Read them in Press Release
Report about the Men´s Health device industry
Andromedical's products are classified within the medical device industry, in the Urology section and in the subsection of Men´s health. Health expenditure per capita in USA is $9,146/year and $3,458/year in Europe. Now Boston Scientific dominates the Urological Device Market in the U.S. and Coloplast dominates in the European Union. Urology devices market is expected to reach in USA over $3 billions and over $2 billions in Europe by 2020, driven by aging population and increasing numbers of procedures.
Read it in Press Release
USA 800-246-1387
Canada 800-246-1387
Mexico 800-099-0391
UK 0808-189-0326
Deutschland 030-30806288
France 0800-910-078
España 91-198-17-40
Italia 02-9475-0304
Australia 1-800-002-619
India 85070-00003
U.A.E. +971-558163559
World +1-646-568-7796


Androshopping LLC
16192 Coastal Highway, Lewes, DE-19958, USA
EIN, 300841570
Andromedical S.L.
6 Gran Vía, 4th, 28013 Madrid, Spain
VAT: ESB82545096
General Disclaimer: Medical information provided by the laboratory Andromedical. Medically reviewed by Dr. Eduardo Gomez de Diego. Scientifically reviewed by our Medical Advisory board. The typical outcomes can vary from person to person. The results mentioned on this website are the average of results and not the results of a one time big success. Andromedical.com is the official website of the laboratory Andromedical.