Andromedical is a laboratory expert in non-invasive medical devices for Urology
1 Million satisfied users

100 countries with distributors
7.000 urologists recommend us

A pioneer in Men´s Health
Andromedical is a urology laboratory, dedicated exclusively to male enhancement treatments.
MISSION
Andromedical offers non-invasive urological treatment based on the latest and most efficient medical techniques.
VISION
An improvement in the male urological function.
A correction of penile morphology.
An increase in the patient´s confidence and self-esteem regarding their sexual life.

A #1 in the market of Men´s Health
Number 1 in sales worldwide of the medical penis extender

An Innovator in Men´s Health
We are committed to providing products for a better and more confident sex life for our patients.
"Three studies reported on the effects of penile traction for 4.5 to 5.0 hours a day and reported curvature improvements (studies done with ANDROPENIS and ANDROPEYRONIE)"
"Use penile traction devices and vacuum devices to reduce penile deformity and increase penile length"
CERRADO
1996
4 years of clinical and medical research, with the collaboration of Doctor Gómez de Diego's own patients.
2000
Andromedical was founded in the year 2000
Dr. Gomez de Diego (Spain) presents the 1st scientific study with Andropenis
2003
Health Licensee in Europe (EU)
Adaptation to ISO 13485:2003 for medical devices.
Start of sale of Andropenis Gold
2007
Granting Patent in USA, China, India, etc.
Health Licensee in Canada (CMDCAS) and USA (FDA)
Health Licensee in Australia (ARTG) and Russia.
CERRADO
2009
Dr. Gontero (Italy) published a study in BJUI showing the penis enlargement results
World Media Promotion: Time, Men´s Health, Fox News, Sun, Reuters, etc.
2012
Andromedical patented a new model of penis extender to treat Peyronie´s disease.
Andromedical started to sell medical vacuum pumps to improve penis function in erectile dysfunction
2013
Dr. Martínez-Salamanca (Spain) pubished a study in JSM on the use of Andropeyronie to treat penile curvature in Peyronie's disease.
Health Licensee in Mexico (Cofepris)
Bristish Association of Urological Surgeons recommends Andropenis.
2017
American Urological Association (AUA) recommends penis extender for Peyronie´s disease.
Andromedical started to sell clamps for Urinary Incontinence
"My visión is an improvement in Men's Health with non-invasive medical devices"
Dr. Eduardo Gómez de Diego
CEO and Founder of Andromedical
Member of Medical College: Nr. 282845595
Andromedical is a urological laboratory with more than 27 years of experience
Number 1 in sales worldwide of the medical penis extender
Discreet, fast and reliable logistics network, delivering to more than 145 countries
Real verifiable medically backed results
Online professional medical live support
Medical International Committee
European high quality medical grade materials
Dedication to quality assurance, ISO 13485:2016 compliance
Innovation and constant research-development
Cost-effective medical solutions
Authenticated secure sites with SSL protection for safe transactions
Let us provide you with a better sexual life, 1.000.000 clients have already trusted us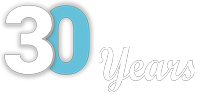 Andromedical LLC
16192 Coastal Highway, Lewes, DE-19958, USA
EIN, 300841570
Andromedical S.L.
6 Gran Vía, 4th, 28013 Madrid, Spain
VAT: ESB82545096
General Disclaimer: Medical information provided by the laboratory Andromedical. Medically reviewed by Dr. Eduardo Gomez de Diego. Scientifically reviewed by our Medical Advisory board.