New York, US– 12.02.2019 A special medical research appointed by Andromedical (andromedical.com) shows Intense Phase Peyronie's Condition can be successfully handled with a Traction Tool in a Non-randomized Possible Regulated Test, with Ultrasound Connection.
Andromedical's study saw 55 individuals undergo PTT for six months – between January 2009 and also October 2011 – compared with 41 people with AP of PD who did not get active treatment, over the very same period.More than eight physicians from the Urology as well as Radiology departments of three leading Spanish hospitals participated in the trial, which saw penile traction therapy (PTT) used using a penile extender gadget (PED), called Andropeyronie, for the treatment of people in the severe phase (AP) of Peyronie's disease (PD).
The research study – whose purpose was to figure out the efficiency and security of using a PED – was able to end that "PTT seems an effective treatment for the AP of PD in terms of discomfort decrease, penile curvature reduction, and improvement in sexual feature."
Peyronie's illness (PD) is a persistent injury healing condition qualified by formation of fibrous inelastic mark of the tunica albuginea complying with injury of the penis as well as triggering a variety of defects consisting of curvature, reducing, tightening, as well as joint issue. It is related to a variable level of impotence (ED), which substantially impacts the quality of life of the individual and also is a problem that represents a difficulty to handle.
For the full details of the study and also its searchings for, please download and install the paper, right here:
Regarding Andromedical
Andromedical is a medical firm for urology solutions as well as manly sexuality headquartered in Madrid, Spain with offices in New York City. It was established in 2000, after four years of scientific and clinical research study with the collaboration of its Chief Executive Officer, Doctor Eduardo A. Gómez de Diego, as well as his patients.
Andromedical lab has a portfolio of medical gadgets to treat erectile dysfunction, penis augmentation, Peyronie's illness and post-surgery penile retraction as well as also supplies erection quality monitors.
Andromedical runs at a global degree, offering its products in over greater than 165 countries. It has gotten a high degree of specialisation that makes it a market leader thanks to its primary affordable advantage; Certified Medical High quality: which assures the efficiency and security of its items.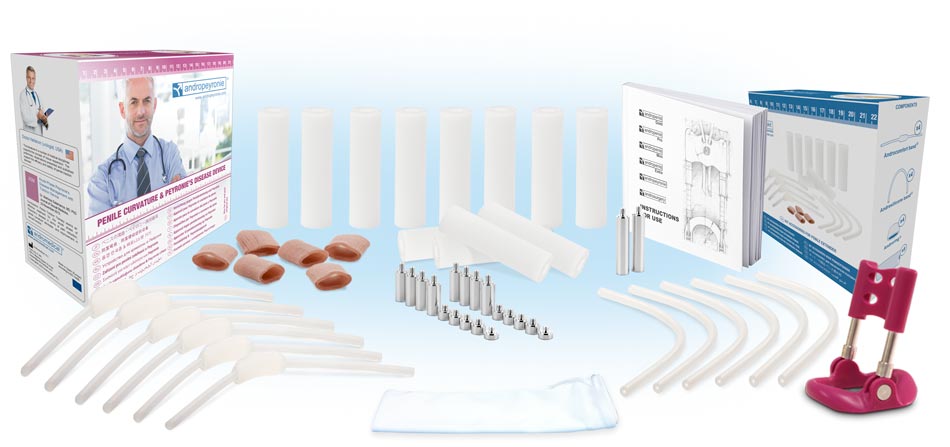 Price from $99 / €99 / 89£ / 149 AU$-CA$. Free shipping.