Urological Organizations advise combining the remodeling technique of Andromedical based on Penile Traction Therapy with Collagenase injections to treat Peyronie's condition.
Andromedical Lab has patented as well as researched Penile Traction Devices for two decades to develop ANDROPEYRONIE ®, a device to treat Peyronie's illness. Based on a medical research study published in The Journal of Sexual Medication (Nov-2013, Dr. Martínez-Salamanca et al.), ANDROPEYRONIE ® reduces the penile curvature in greater than 50 percent, with a discomfort reduction, an increasing in penile size of 1.5 centimeters and a renovation in the sexual feature. ANDROPEYRONIE ® is the only device registered by the United States Food and Drug Administration for Peyronie's disease. Even more details in Peyronie extender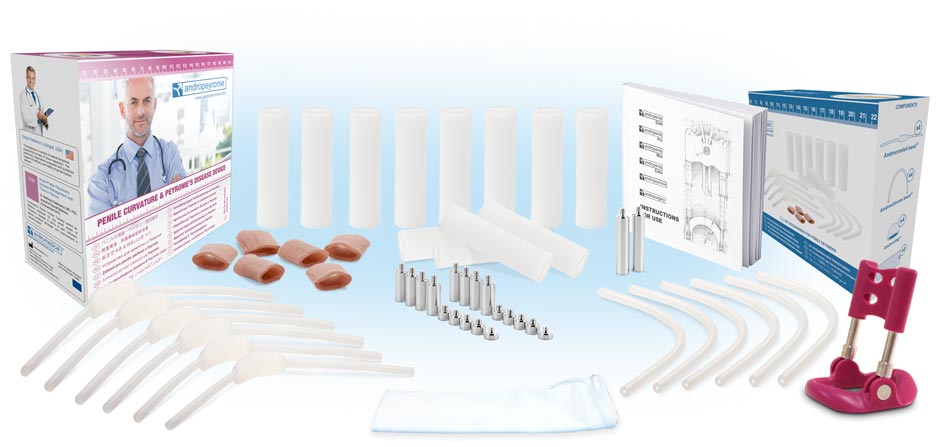 The new guidelines, provided by the Canadian Urological Association (CUA) in 2018, advise the use of remodeling method based on the Penile Traction Device of Andromedical (ANDROPEYRONIE ®) in mix with collagenase injections to treat men with Peyronie's disease.
Canadian Urological Association suggests penile remodeling with penile traction: Using a traction device to lower plaque/wound contracture, enhance plaque flexibility, and also decrease plaque size is appealing, offered its inexpensive and basic liberty from adverse impacts. Traction effect on Peyronie's disease cells in a mechanical strained setting results in change of connective cells, demonstrating quantifiable changes in collagen and cells metalloproteinase expression, which are 2 vital consider determining plaque integrity. It appears to have some activity in fixing penile pain, curvature, and also upkeep of penile size, with current reports highlighting a possible synergy with intralesional or oral representatives. The current therapy for Peyronie´s disease relies on tissue improvement for optimum outcomes adhering to both minimally intrusive treatment methods and post-surgical outcomes. More information
Also, American Urological Association (AUA) in 2015 suggested to medical professionals provide intralesional collagenase clostridium histolyticum in mix with modeling (penile traction therapy) by the doctor and by the individual for the decrease of penile curvature in people with stable Peyronie's disease, with a penile curvature > 30 degrees and also < 90 degrees, as well as undamaged erectile feature. More information
Dr. Eduardo Gomez de Diego, inventor of the Penile Traction Device, explains, "I suggest a minimum of 8 hours/daily of use for the Penile Traction devices. With much less hours, no result is obtained. The future of Peyronie's disease therapy is the mix of penile device with collagenase injection to get the best end results, as suggested by urological associations." More information regarding Penile Traction Devices.
Regarding Andromedical
Andromedical is a urology Laboratory with ISO 13485 Medical Device Licensed which concentrates on men's health treatments. Our objective is an improvement in the male sexual feature and an enhancement of penile morphology. We hold health accreditations as UNITED STATES FDA Registration, Canada CMDCAS, CE Declaration of Conformity and also Australia ARTG. More firm details.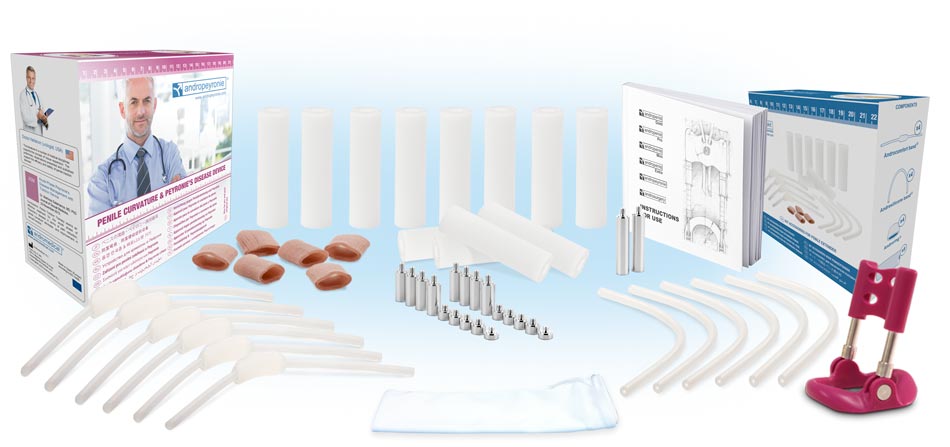 Price from $99 / €99 / 89£ / 149 AU$-CA$. Free shipping.